Consider this sobering statistic: Nearly one million women ages 25-54 have left the workforce since February 2020, according to numbers from the U.S. Department of Labor. It's one of several reasons why our annual Market Like a Mother feature, which recognizes marketing moms excelling in the workplace and at home, felt even more vital this year.
The insight has also fueled a new initiative from Danone North America's Light + Fit yogurt brand, dubbed The Comeback, that helps a small group of women return to work through a paid summer program led by Danone brand marketing executives.
"It's designed to help reacquaint participants with the workplace, help them gain valuable experience and ramp up the next chapter of their careers after an extended break," says Surbhi Martin, VP of Marketing, Greek Yogurt & Functional Wellness. "We want to be that bridge with this 'returnship' program and close those resume gaps so that they can return to the workplace more easily." Indeed, the brand's updated mission—to support women's economic empowerment—was a perfect fit. We spoke with Martin about the initiative and the brand's mission, acquisition strategy, marketing shifts resulting from the pandemic, and more.
When it comes to targeting online users with personalized messages, brands with access to first-party data sets have an advantage over competitors—and will continue to maintain an edge as privacy rules governing digital media become more restrictive. Dairy and food manufacturer Land O'Lakes has enjoyed some success with its data collection strategy of late by leveraging a CDP, mining its websites and newsletters for valuable data and incorporating timing into its targeting strategy. Here's how the company is converting customers with smarter data management.
Lastly, we explore Kind Snacks' recent brand activation in New York City, which featured a secret farmers market behind a faux vending machine to promote healthy eating choices and consuming more nature-made foods. The brand expected 500 attendees—here's what happened when 8,000 showed up.
Until next week,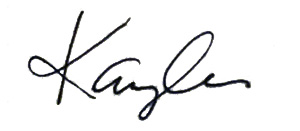 Kaylee Hultgren
Group Content Manager
Chief Marketer
If you would like to sponsor this e-newsletter please contact Dara Brooks at [email protected] or call (203) 899-8494.