The wireless service provider space is a crowded and competitive one. So for Visible, an all-digital carrier powered by Verizon's network, the goal is to devise innovative ways to cut through the clutter, often with tongue-in-cheek creative. Look no further than its unlimited "eyebrowsing" campaign, fronted by the brow-endowed star of "Schitt's Creek," Daniel Levy, where consumers could literally scroll through a website using their eyebrows. (Not kidding.)
Visible recently developed a campaign that catered to singles, a target market that might find its low-cost, single-line plan featuring unlimited data appealing. Ahead of what's likely to be an expensive wedding season that benefits everyone but single people, the brand teamed up with Match Group's portfolio of dating sites to create a registry for singles, featuring gifts like a pair of "Mine" and "Also Mine" tea towels, matching merch for a single and their pet, and a chance to win a gift card to Airbnb for a "Single Moon" of their choice.
We spoke with Visible CMO Cheryl Gresham about the campaign's brand awareness play, the brand's plans to build community among its customers, marketing lessons learned from her time at TikTok and how Visible is approaching the industry's measurement challenges.
Speaking of digital experiences, the pandemic has ushered in a whole new set of consumer expectations for brands' ecommerce capabilities. We review three ways businesses can enhance customers' online experiences, through optimizing performance, content and SEO.
The subscription business model has also experienced a boom in recent years, particularly for news and media outlets. We look at how Bloomberg has relied on multiple revenue streams—beyond just ad-supported media—to ensure the sustainability of its business.
Lastly, we unveil this year's Dream Team, a crop of marketing executives handpicked annually by sister pub EM for their ability to navigate the increasingly complex world of B2B event marketing. Read how industry heavyweights from the likes of Cisco, Salesforce and Yahoo are approaching hybrid experiences, enacting critical sustainability policies and embracing fresh formats that move the needle for their brands.
Until next week,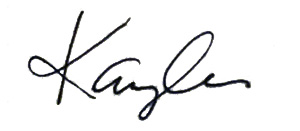 Kaylee Hultgren
Group Content Manager
Chief Marketer
If you would like to sponsor this e-newsletter please contact Dara Brooks at dbrooks@accessintel.com or call (203) 899-8494.