The annual South by Southwest (SXSW) conference and festival tends to attract experiential marketing-focused brands during the "interactive" portion of the 10-day event, when the marketing and tech crowds are in attendance. But for a brand like White Claw, which was "born out of culture," according to Vice President of Integrated Marketing and Creative, Kevin Brady, activating during the music festival portion was a no-brainer.
"We've always focused on social, digital and experiential. That's how we grew up, so we continue to focus on that," he told Chief Marketer this week. "Even though we're a much bigger brand than when we first launched, we are still sticking true to our roots." Here's our conversation with Brady about the strategy behind the White Claw's Shore Club experiential platform, how the brand connects to culture and consumers, upcoming marketing initiatives and more.
Speaking of experiential, to launch its new collection of teas designed to inspire mindfulness and self-care, Tetley activated a multisensory pop-up last month in a not-so-peaceful place: a crowded shopping mall. Here's how the brand created a moment of Zen amid chaos, with three monochromatic rooms, sensory elements, art installations and self-care-inspired messaging.
Lastly, while 2022 martech trends focused on customer centricity and an enhanced understanding of customer behavior and preferred communication channels, this year is about balancing the optimization of brand equity, the customer experience and the evolution of engagement. Check out these five trends in the martech space that marketers should keep up with, from AI-powered chatbots to hyper-personalization to an increased reliance on first-party data.
Until next week,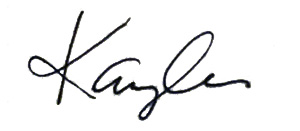 Kaylee Hultgren
Editor
Chief Marketer
If you would like to sponsor this e-newsletter please contact Dara Brooks at [email protected] or call (203) 899-8494.