Statistics about the importance of brand purpose and its impact on purchasing behavior abound in the marketing industry. Here's one: 66 percent of online respondents would consider a company's purpose when deciding to make a purchase, according to Porter Novelli's 2021 Purpose Perception Study. And the numbers increase when considering trust, loyalty and even forgiving a company if it slips up.
So, when Elizabeth Drori joined as CMO of Sperry footwear last November, she begin establishing a purpose platform—grounded in its 87-year history—designed to break through beyond the boat shoe. Read our conversation with Drori about the evolution of the Sperry brand, fashion merchandising strategies tapped from her Walmart days, how the company uses data from product launches to optimize consumer messaging, and more.
In the world of programmatic, many significant brands have pledged to spend more ad dollars with Black-owned publishers—but that investment has lagged. So, faced with a lack of inventory in the Black-owned media ecosystem, Procter & Gamble took matters into its own hands and decided to build multicultural audience segments to fuel private programmatic media deals within The Trade Desk platform. Learn more about P&G's strategy for reaching multicultural audiences and how it's boosting inventory industry-wide.
Marketers, take note: Concerns over inflation and its effects on household incomes are causing consumers to consider buy-now-pay-later options for purchases beyond those they're typically used for, according to a Harris poll commissioned by Sunbit. We review these new consumer shopping patterns and how brands can react to such concerns.
We'll end on a lighter note: Pizza Hut delivered for millennial and Gen Z consumers who were "on the struggle bus"… by showing up in an actual struggle bus. Here's how the IRL pop culture meme—full of comfort food, relaxing videos, selfie opportunities and even beds for power napping amid pepperoni pizza-themed blankets—cruised to success.
Until next week,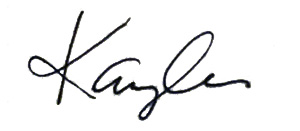 Kaylee Hultgren
Group Content Manager
Chief Marketer
If you would like to sponsor this e-newsletter please contact Dara Brooks at [email protected] or call (203) 899-8494.