PepsiCo Foodservice, which counts restaurants, hotels, universities and the like as customers, is acutely aware of evolving consumer preferences—and for that reason, it's hyper-focused on delivering technological innovations to meet those consumer needs.
Take the consumer delivery preferences that have evolved during the pandemic: 70 percent of U.S. adults are ordering delivery or takeout at least once a week, and two thirds of U.S. adults are choosing a specific restaurant because of their delivery options, according to PepsiCo Foodservice CMO Scott Finlow. We spoke with him this week about the company's marketing priorities for 2022, how it's leveraging consumer insights to launch new digital-first technologies and the role that sustainability and purpose play in the brand's marketing strategies.
Speaking of sustainability, a recent survey of shoppers based in the U.S., UK, Germany and France conducted by Salsify indicates the importance of environmental factors when making purchasing decisions. We look at some of the survey's key findings and how a growing number of retailers are committing to sustainability policies and featuring them prominently in their ecommerce sites and marketing materials.
As consumers take in the big game this Super Bowl Sunday, they'll be introduced to several first-time advertisers, some of which have paid up to $7 million for that coveted 30 seconds of airtime—and not just companies in the consumer space. Advertising platform Criteo, workforce app development platform Monday.com and online retailer Rakuten—all B2B companies—are investing in the brand-building exercise this year as well. We look at the motivation behind Criteo's presence at the Super Bowl and what a B2B company can gain from such a move.
Lastly, we explore the recent retail pop-up activation celebrating David Bowie's 75th birthday, which featured myriad interactive engagements, including a 360-reality audio experience, a songwriting exercise and intimate audio recordings of the artist himself.
Until next week,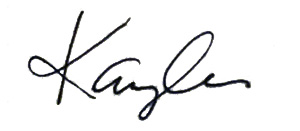 Kaylee Hultgren
Group Content Manager
Chief Marketer
If you would like to sponsor this e-newsletter please contact Dara Brooks at [email protected] or call (203) 899-8494.