According to Forrester's 2023 B2B marketing and sales predictions report, three times as many CMOs will focus on customer health this year, and they plan to measure that success through scoring and trend reporting. We look at the firm's predictions for the marketing industry—relating to B2B budgets, the evolution of the channel marketing function, consolidating new technologies and more—as businesses prepare for potential economic uncertainties in the coming year.
Hitting the road with a mobile tour can be an effective way to build brand awareness among consumers. But as frozen fruit brand Wyman's recently learned, scale isn't achieved overnight. We look at 10 takeaways from the company's national mobile tour, from the importance of going slow to building loyalty from the ground up to leveling up your media outreach plans.
Another strategy within the marketing mix—particularly important for ecommerce brands and companies that rely heavily on online sales—is paid search. Check out these five considerations for marketers when thinking about search, whether it's positioning your product digitally as you would in-store or collecting the right data from retail media networks.
Finally, Ocean Spray is crafting cross-channel campaigns this holiday season on TikTok, Pinterest, Facebook, Instagram and YouTube using social content creators and promotions tailored to each platform. And then there are the shoppable recipe videos it's producing to run on various publisher sites. The result? A whole lot of fragmentation. Read how Ocean Spray views this complexity as both a challenge and an opportunity.
Until next week,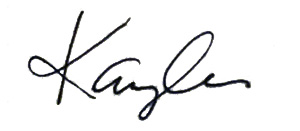 Kaylee Hultgren
Editor
Chief Marketer
If you would like to sponsor this e-newsletter please contact Dara Brooks at [email protected] or call (203) 899-8494.