For a growing number of consumers—particularly within younger generations—assigning purpose to a brand cannot be an afterthought. It must be incorporated into the business's values and practices from the ground up.
One such company is Cotopaxi, a founder-led, direct-to-consumer brand that makes sustainably-designed outdoor gear. But beyond the products, it's deeply committed to developing and uplifting communities and dedicates a percentage of its revenue to nonprofits working to improve the human condition.
That's one of the things that attracted Brad Hiranaga, its new Chief Brand Officer, to the gig. "One of the major goals for Cotopaxi is how do we create a blueprint that will work not just for this company, but for other companies. So that they can take it and use it in ways that will do good for whatever their organization's trying to do. That's exciting," he told Chief Marketer this week. "It's open code for other folks."
We spoke with Hiranaga—one of our first Marketers on Fire—about his vision for the company, how he believes purpose-driven marketing will evolve, lessons learned from his recent stint as CBO at General Mills and what marketers with C-suite aspirations should be focusing on to advance their careers.
Lastly, if you haven't heard, the finalists for Chief Marketer's 2022 PRO Awards, recognizing the best promotional marketing campaigns of the year, have been revealed. The program will culminate in a live announcement on Nov. 15 to honor the winners across 40 categories—plus a special panel featuring two esteemed 2022 PRO Awards judges, Visible CMO Cheryl Gresham and Angela Burgin Logan, Senior Manager, Multicultural Marketing at Disney Parks, Experiences and Products. Join us here on Zoom at Nov. 15 at 1pm for the big reveal.
See you there!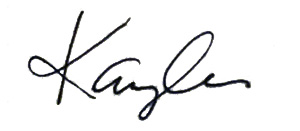 Kaylee Hultgren
Editor
Chief Marketer
If you would like to sponsor this e-newsletter please contact Dara Brooks at [email protected] or call (203) 899-8494.