Consumers may not initially equate live music, gaming and the metaverse with an insurance brand—but with its recent launch on Roblox, State Farm is looking to change all that.
"We're in a category that not many folks wake up thinking about every day," said Alyson Griffin, Vice President of Marketing at State Farm. "It felt like the right next steps… showing up where our potential and future customers will be in new, interesting ways—but that are authentic to how they think about us in the real world."
That's the idea behind its new metaverse activation iHeartLand, a music-themed interactive experience on Roblox created in partnership with iHeartMedia and Intel, featuring live, virtual concerts, gamified music composition, branded worlds from State Farm and Intel, and much more. We spoke with Griffin and iHeartMedia CMO Gayle Troberman about the value the experience is creating for the companies involved, the advantages of cross-brand promotion, the importance of collecting data and insights through testing and advice for brands who are looking to build a presence in the metaverse.
The run-up to the FIFA World Cup, which kicks off in late November, has already inspired global sponsorship programs and soccer-themed marketing initiatives. Take Budweiser's ad campaign, which features international players walking onto the field, a marching band, rabid fans and, naturally, bottles of Bud. But for this tourney, the AB InBev brand has added a QR code to the spot to entice consumers to purchase a limited-edition beer on its website. Here's how Budweiser's direct-to-consumer play is collecting first-party data while also driving sales.
Lastly, we explore how several CPG brands are leaning into experiential culinary programs with quirky, multisensory pop-ups, from a four-course meal featuring potato chips to a cat food-inspired dining menu to a giant, floating cereal bowl installation.
Until next week,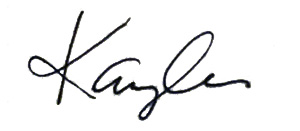 Kaylee Hultgren
Group Content Manager
Chief Marketer
If you would like to sponsor this e-newsletter please contact Dara Brooks at [email protected] or call (203) 899-8494.