Hiring a diverse workforce "just makes good business sense," said JT Saunders, Chief Diversity Officer at leadership development firm Korn Ferry, speaking at a panel discussion on inclusive hiring practices at Amazon's unBoxed conference this week.
"Diverse and inclusive organizations outperform their competitors," he added, offering up several compelling internal research stats, like the following: 70 percent of brands that are thoughtful about inclusion tend to capture new and different markets every day; 35 percent see greater profitability, particularly when their executive leadership teams are diverse; and 83 percent see more innovation driven by employees.
But incorporating—and, more importantly—activating on diversity within organizations is another story. "It's not enough to have diversity anymore. It's really about how you are activating that diversity, how you're including them in the process, how you're helping them to make smarter, better decisions for your customers, for your organizations, for your brands." Read how organizations can embrace this concept of "diversity by design," the importance of structural inclusion and how Korn Ferry is nurturing talent internally through executive coaching, and externally through societal impact programs.
On the innovation front, Bombay Sapphire has tapped filmmaker Baz Luhrmann as creative director and star of its new global campaign "Saw This, Made This," which invites consumers to view the world through a creative lens, capture what inspires them and then share their own works of art on social media. We spoke with Bombay Sapphire Global Vice President Natasha Curtin about how the campaign ties into the brand's "stir creativity" mission, leverages local bartenders to help spread the word and how the company plans to illuminate the initiative's best work.
Lastly, check out how some consumer brands are crafting spooky metaverse activations this Halloween, from Cheetos' Chesterville to Urban Decay's Cryptoween to Hot Topic's gamified collection drop.
Until next week,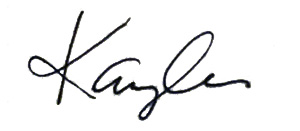 Kaylee Hultgren
Editor
Chief Marketer
If you would like to sponsor this e-newsletter please contact Dara Brooks at [email protected] or call (203) 899-8494.