Last week we brought you metaverse marketing strategies from iHeartMedia and State Farm executives, who dished on co-creating a new activation on Roblox, leveraging synergies between the two brands, the future of music in the metaverse, and more. This week, we're sharing part two of our conversation with these trailblazers, in which they delve into the challenges each brand has faced while building and marketing a metaverse activation, advice for businesses seeking to jump into the space and the marketing initiatives coming down the pike for both.
Unilever is reorganizing its company around new marketing and distribution channels in the coming years, and that plan includes a commitment to investing in innovation across its media plan. Read how the CPG brand is allocating that investment, its position on retail media networks and how it's leaning into data-driven offerings.
Marketers tasked with upgrading their companies' data collection practices are in the process of identifying replacements to third-party-cookie attribution. One solution that's being widely considered is Alternative IDs, or identifiers—such as email addresses or names—that maintain consumer privacy while collecting first-party data. We review 10 IDs in the marketplace right now, plus the type of attribution they're best suited for.
Lastly, influencer marketing partnerships comprise a key portion of many companies' brand awareness initiatives—but they can also help boost the bottom line. We look at 10 tips for creating a killer influencer event, such as aligning expectations, personalizing touchpoints, incorporating the local community, and more.
Until next week,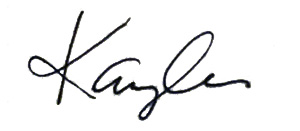 Kaylee Hultgren
Editor
Chief Marketer
If you would like to sponsor this e-newsletter please contact Dara Brooks at [email protected] or call (203) 899-8494.