What does it take to reign supreme as a modern CMO in today's multifaceted business world? What should marketers aspiring to reach the C-Suite focus on in terms of career advancement and developing specific skills? We posed these questions to three CMOs, and their advice centered around a trio of themes that marketers ought to prioritize: customer-centricity; developing business acumen specific to your brand; and embracing agility. Here are insights from chief marketing officers Amy Summy of Labcorp, John Sheldon of SmileDirectClub and Lisa Stockmon of Banfield Pet Hospital.

Another key area of focus for savvy marketing executives is ecommerce innovation. We consistently hear from industry leaders that the influx of online purchase behavior is one pandemic-borne shift that's here to stay. But are successful, on-time deliveries keeping pace with consumer demand, in light of continued supply chain disruption? We look at the challenges retail marketers face, plus research that suggests consistent delivery performance outweighs speed.

Audio and video formats are becoming more actionable in the digital advertising space thanks to a pair of familiar technologies: display ads and QR codes. For instance, rather than relying on affiliate codes to promote discounts in podcast advertisements, brands can now use Spotify's clickable CTA Cards as a more seamless way for consumers to access those promotions. Here's how these tried-and-true technologies are eliminating friction along the customer journey.

Lastly, we review several takeaways from last week's Experiential Marketing Summit, which featured high-profile keynotes from marketing executives at Nestlé USA, Microsoft, Anheuser-Busch and more.

Until next week,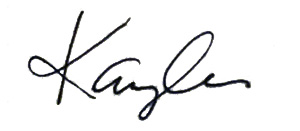 Kaylee Hultgren
Group Content Manager
Chief Marketer
If you would like to sponsor this e-newsletter please contact Dara Brooks at dbrooks@accessintel.com or call (203) 899-8494.