The detrimental effects caused by years of pandemic-related quarantines and subsequent social isolation—a phenomenon experienced in solitude and yet shared globally—has shed new light on the importance of mental health and wellness practices. And naturally, that cultural shift has permeated marketing campaigns, even in cases where a brand's connection to mental health issues isn't endemic.
Among them is LG's video series "Game 4 Good," a partnership with NCAA's March Madness college basketball tournament that elevates and supports the work of four student athletes committed to mental health and wellness causes.
"During the pandemic, we saw that there was an increased need for mental health support and awareness among college students, but especially among college student athletes," according to Jeannie Lee, Director of Corporate Brand Marketing at LG Electronics. "One of the things that's really important for us, as we work around mental health, wellness and mindfulness, is that LG doesn't ever come to the table as an expert on mental health, per se."
The goal, rather, is to help the athletes tell their own stories. "What we can do," she continued, "is use our resources to provide space for dialogues to happen, to provide a platform for various initiatives that can help break down some of the stigma around mental health." We spoke with Lee about the Game 4 Good series, its connection to LG's broader "Love the Game" platform, and how the brand is tapping new channels to spread the word.
In other March Madness marketing, an ad campaign from insurance company Aflac earlier this month illustrated how a recent shift in its marketing plans is taking shape: To conserve the additional media dollars that are required to target consumers in a fragmented digital media space, the brand has moved creative budgets in-house. Here's how Aflac now uses its internal content studio to supplement creative and produce campaigns more efficiently.
Lastly, we look at five takeaways for subscription-based businesses. Because while accessing a recurrent revenue stream and a loyal customer base are solid advantages, there's plenty more to explore—from complementary brand relationships to mapping customer journeys to remarketing to former customers.
Until next week,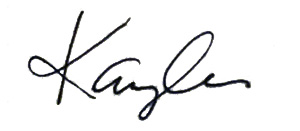 Kaylee Hultgren
Editor
Chief Marketer
If you would like to sponsor this e-newsletter please contact Dara Brooks at [email protected] or call (203) 899-8494.