Top 10 B2B Stories of 2016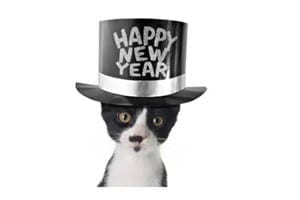 Looking for some light reading this holiday season? Get a glass of egg nog and check out our 10 most popular B2B stories of 2016.
1. Digital Leads 2016 B2B Marketing Spending Growth
U.S. B2B marketing and advertising spending will grow to $161.4 billion this year, with digital accounting for over half ($83 billion) of those expenditures, according to a new report from Outsell…
2. Why Referral Marketing is a Strategic Imperative for 2016
"Everything is awesome" was an ongoing mantra in "The Lego Movie" and in 2016, that theme applies to referral marketing as well….
3. Taking Ownership of the Customer Journey to Improve B2B Sales
Today, marketing departments are more important than ever in the B2B sales process. We're living in the age of content, and because of that, modern customers scour the Internet for information long before they reach out (or respond) to a sales team…
4. Aligning Content Marketing and Personas
The tech to implement content marketing and marketing automation is essential for most B2B marketing organizations today. For marketing automation to rise above the level of batch and blast, B2B marketers need to implement personalized messaging by using personas and segments…
5. Taking Account Based Marketing to the Next Level
It may feel like B2B is experiencing an account based marketing revolution, but in many ways we're just going back to basics….
6. Don't Forget the Basics in Email Marketing
Email marketing continues to deliver the highest return on investment across digital marketing channels— on average email raises $40 for every $1 spent. Here's several important facts about email B2B and B2C marketers need to make the most of this vital channel…
7. Misconceptions About Marketing Data
Marketing data is no longer in short supply. Today's world is abuzz with information, and the word data is easily tossed around by pretty much everyone, everywhere. We all have access to some form of data, and we are all just as easily a part of some data group…
8. How Big Data is Transforming Marketing into a Revenue Hub
Traditionally, marketers have gotten the short end of the stick: While it's easy to pour large sums of money into marketing initiatives, it has been difficult to track their dollar value. But by using big data optimally, marketers now can attribute revenue to their efforts, measuring the value of almost everything they do, from websites and email campaigns to third-party advertising, social media and events…
9. 5 Tips for Getting More Out of Marketing Automation
The good news is that of the 62% of companies under $100 million in revenue that have adopted a marketing automation platform, 85% are happy with their solution, according to a recent survey from Salesfusion. But the bad news is that 15% are shaking aspirin from a bottle, complaining about their tech's inefficiencies and scaring off the 38% that haven't yet invested.
10. 5 Reasons Account Based Marketing Can Fail
Account-based marketing can help B2B organizations in a variety of verticals engage and retain customers. But running ABM effectively isn't without challenges…