Thanks to Rick and Morty, McD's Brings Back Szechuan Sauce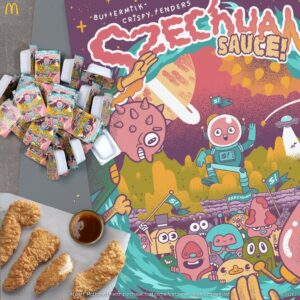 If you're one of the many "Rick and Morty" fans who have been craving McDonald's Szechuan Sauce since April Fool's Day, mark October 7 on your calendar.
This Saturday, for one day only at select locations, McDonald's will bring back the long retired Chicken McNugget condiment as part of a promotion for Buttermilk Crispy Tenders.
The Szechuan Sauce originally debuted back in 1998, as part of a tie-in to the Disney movie "Mulan," and rocketed back into the cultural zeitgeist this spring when it was mentioned by Rick during the season premiere of Adult Swim's "Rick and Morty."
"That's what this is all about Morty. That's my one-armed man. I'm not driven by avenging my dead family Morty. That was fake. I'm driven by finding that McNugget sauce. I want that Mulan McNugget Sauce. That's my series arc, Morty. If it takes nine seasons, I want that McNugget Szechuan sauce."
Not missing a beat, McDonald's Corporate Chef Mike Haracz tweeted "I'll see what I can do."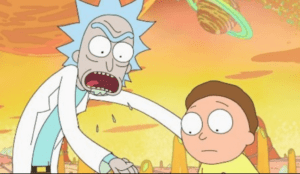 Then things got a little crazy. Fans started online petitions asking McDonald's to return the sauce to its menu, and Haracz gifted "Rick and Morty" co-creator Justin Roiland with a jug of the secret elixir. Record producer deadmau5 (pronounced "dead mouse") reportedly paid thousands of dollars for a bottle of the sauce on eBay.
This Saturday, fans will get their own taste. At select locations, posters honoring the sauce will be given out free to fans, and at even fewer locations, the sauce itself will be available with purchase of the Crispy Buttermilk Tenders.
If online excitement is any indicator, queue up early to get your taste. If my 14-year-old had his way, we'd be in line now.
At press time, there was no word on when McDonald's would begin offering McPickleRick Big Macs.
Related Articles:
McDonald's Launches Unbranded Promotion
It's a Mystery All Right, But Not for Burger King