Subject Line Length Doesn't Matter: New Report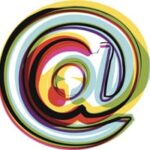 Despite the shift to consumers opening more and more of their email on mobile devices, subject line length has zero impact on open rates, according to a new report from Return Path.
"It's surprising because of the shift to smartphones and subject lines being truncated," notes Tom Sather, senior director of research at Return Path. "Obviously, there are other factors at play, including the brand that the email is coming from and marketers getting better about front loading keywords."
Although subject lines that ran longer than 100 characters correlated to the lowest read rates (8.8%), those between 91 and 100 characters were among the best performing in the survey (15.1%). The most common range, 40-to-49 characters (used in 25% of all messages,) coincided with some of the lowest average read rates in the sample (11.6%).
The report also showed that while "clickbait" headlines (like "You won't believe this shocking secret…") are great for capturing web traffic, they don't work so well as email subject lines.
"I think one difference is that in their email box, the consumer is in control, as opposed to a news or Facebook feed," notes Sather.
The use of the phrase "Secret of" accompanied an 8.69% decrease in read rates compared to messages containing similar content sent under different subject lines. And, those using the word "shocking" showed a 1.22% decrease in read rates.
Benefit-based subject lines featuring superlatives like "fastest" were better at getting consumers' attention. Read rates for urgency-based subject lines including "limited time," "last chance," and "expiring" were also elevated, as were subject lines with commands such as "register."
Subject lines promoting prices and discounts showed unexpectedly low performance: those promoting prices and discounts. Keywords that identified discounts, including "discount," "save," "sales," and "clearance" coincided with lower read rates. Those including pricing references such as "free," dollar signs, and percentages also accompanied lower read rates than comparable messages with different subject lines.
For this study, Return Path analyzed over 9 million subject lines received by more than 2 million subscribers from Jan. 1 through Feb. 28. Click here to download the complete report.