Movie Superheroes: Fighting for Truth, Justice and Good Buzz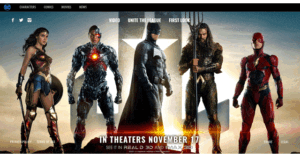 It used to be so much easier to be a superhero—or at least to promote a superhero movie.
You announced it to the fan press, who would cover it from first draft of the script to casting to release in as much detail as humanly (or mutantly) possible, because fans of this sort of thing like detail, and LOTS of it. Trailers would hit movie theaters a few months before release, and mainstream press would cover your triumph.
Today, it's a bit more complex. Thanks to the Internet, fans can begin obsessing about—and judging—a movie from the very second the studio acquires the rights to a character. They'll talk to each other and complain about your artistic choices on social, even before they know exactly what those choices are.
This means studios have to exhibit metahuman skill at shifting the online buzz in their favor. No longer can you just release a trailer to promote your superhero blockbuster. You now have to release teasers promoting the trailer's debut (and it better live up to the hype).
Consider the upcoming "Justice League" movie, which debuted its first real trailer last week. Teasers for each of the main characters were dribbled out online in the days leading up to the first real peek at the movie, which has the superhuman task of winning back fan favor after "Batman v Superman."
Reception was mixed (although you have to admit Aquaman looked pretty cool joyriding in the Batmobile), but it is generating some positive conversation in advance of the November 17 release, and that's a good thing. To get some free viral promotion, the site offers UniteTheLeague.com, where fans can create solo (and of course sharable) portraits of themselves with their favorite Leaguer's logo, or insert their face on the hero of their choice in a group photo, that their friends can also add their images to, as well.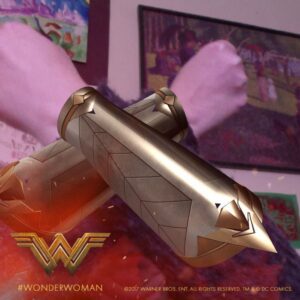 Ahead of its June 2 release, "Wonder Woman" is riding a wave of somewhat more happy vibes, thanks to the fact that she was the real star of "Batman v Superman," despite her name not being in the title. On WonderWomanFilm.com, Amazon warriors in training can create their own version of her bullet-deflecting gauntlets, and then take a picture of themselves wearing the bracelets. A similar app on the film's Facebook page lets fans take a picture wearing her tiara. Actress Gal Godot posted a video of herself trying out the app earlier this week.
The Justice League and Wonder Woman are, of course, from the DC Comics stable of superheroes. (I say, of course, because as one of those nerds—I mean, culturally enlightened citizens—I know stuff like this. I'd discuss it further but I have to leave and go buy new comics soon, because its Wednesday and that's when the new comics come out. Everybody knows that too, right? Right? Sigh….never mind.)
As I was saying, Wonder Woman and the JL are DC icons. On the social/Web hype front, it seems like they're trying a little harder than their competitors from Marvel, and that makes sense, given that Marvel's movie slate has outperformed DC's in recent years, both from a box office and a critical point of view.
A peek at the official "Guardians of the Galaxy Vol 2" website shows little of interest, beyond photos and video clips you could find anywhere else. No Baby Groot dancing avatar? No playlist of songs from the soundtrack, which was one of the highlights of the first GotG film? I'd expect a bit more from a movie to be released in just over a month, but maybe everyone is having too much fun watching Chris Pratt's video diet journal on Instagram to care.
Fellow Marvel hero Spider-Man doesn't seem to be wasting too much time on the web either. (Get it? Spider-Man? Web? Bwahahaha. Yes, I amuse myself.) The site for this summer's "Spider-Man: Homecoming" features little more than a video of the latest trailer and a chance to sign up to receive emails from Sony Pictures. When you do sign-up, you're taken to a page that says "Thank you! Your entry has been received."
There's two big problems here. First, my entry for what exactly? Did I just enter a contest that no one told me about. And second, the black and white thank you page has absolutely nothing else. No link back to the main page, no links to social channels, nothing. Visitors have to hit the back button to go to the site, which there isn't much point to doing anyway, because there's not much there either. At least the URL, SpideyAlerts.com, is cute.
Of course, Peter Parker is only a kid, so he probably doesn't have enough money to create a scintillating website. Maybe Tony Stark can lend him a few bucks to hire a good developer.
What's your favorite summer movie online/social campaign, superheroic or otherwise? Let me know at [email protected]
Related Articles:
4 Lessons From Marvel's Movie Successes (and DC's Shortcomings)
 How Marvel Built Community Virally
Batman v Superman Goes Viral—With a Catch
Arrow's Stephen Amell Hits Marketing Bull's Eye