Millennial Marketers Want You to Get Involved: Survey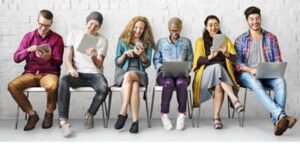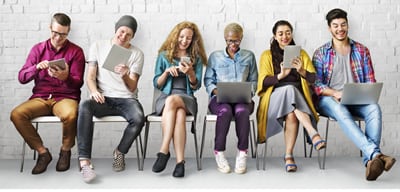 The feelings of Millennial marketers about their employers and marketing in general are very similar to their more senior counterparts, according to a new survey from the New York chapter of the Business Marketing Association (BMA).
The ability to innovate and think ahead was what Millennial marketers said they loved most about their favorite brand (42 percent), followed by commitment to customer experience (30 percent) and their values (21 percent). Marketers over age 35 ranked customer experience higher (59%), followed by innovation (18 percent) and values (18 percent).
Both groups feel strongly that marketing can change the world—100 percent of Millennials agreed with this statement as did 94 percent of the over-35 set. Empowerment was the primary emotion evoked by provocative marketing by both age groups, followed by urgency to act and compassion.
Despite the potential for controversy, the survey showed that marketers should address current events; 79 percent of Millennial marketers and 76 percent of those over-35 said it was important to get involved.
Seventy-nine percent of Millennial marketers and 88 percent of the over-35 group said they personally aligned to the purpose, marketing messages or narrative of their employer. Two-thirds of both groups also reported they felt empowered in their position at work to help their company drive change.
"Now more than ever we must use the tools of marketing to inform and inspire action for good," says Tom Stein, president, BMA NYC; and chairman and chief client officer, Stein IAS. "The business and moral imperatives of our time demand it."
Related Articles:
Q&A: Avnet's Journey to Reach B2B Millennials
Lessons Millennials Taught Marketers
4 Focal Points for Marketing to Millennials