July's B2B/MarTech Top 10
Get caught up with the news of the last month in this round-up of our top 10 B2B and martech articles.
The Digital Crossover Between Marketing and Technology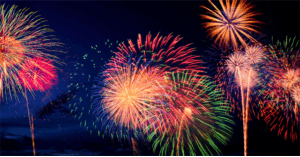 As conventional advertising and marketing reaches ever-dwindling numbers of the younger generation, measures to build brand awareness and trust online become more important…
Manchester United & Volvo Ocean Race Partnerships Boost HCL's Profile
HCL Technologies is a $7 billion company, and growing fast in 32 markets worldwide. But chances are you may not have heard of them. To help fix that, the IT services provider entered into major sponsorship deals with U.K. football team Manchester United and the Volvo Ocean Race…
Bank of America Invests in B2B VR Engagement
Bank of America is using virtual reality to demonstrate impact of VR for its B2B customers.
Predictive Analytics Help Cisco Inprove Sales Productivity
Integrating predictive analytics into its sales pipeline tools is helping Cisco Systems improve its global sales process…
Q&A: Bridging the Sales and Marketing Divide
Successful B2B marketing content connects with prospects at the right point in the buying journey, with the right information. But sometimes, sales and marketing teams disagree on what that really means.
Attribution and ROI: What Really Matters in B2B?
B2B marketers all have one thing in common: They need to know where the money goes. But attribution isn't always easy.
Q&A: Avnet's B2B Journey to Reach Millennials
CMO Kevin Sellers discusses how a major rebranding helped the company reach younger audiences, including millennials.
Creating B2B Content That Connects
Connect to Convert speaker Nancy Harhut shares why choosing the right words is critical in successful B2B copywriting.
Tell Stories and Take Risks: Advice from Tim Washer
Comedian and Cisco content producer Tim Washer offers ideas on why marketers need to be brave in their creative.
What Marketing Can Learn From Sales
Two years ago, Gartner predicted that by 2018 robot writers will create 20% of all business content, begging the question, are content marketers the traveling salesmen of the 21st century?