In Case You Missed It: January's Top 5 B2B & Martech Stories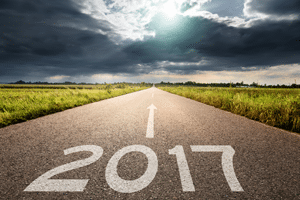 Wondering what all the cool kids are reading? Here's our five most popular B2B and martech stories for January:
5 Digital Marketing Trends to Watch for In 2017
Testimonials, mobile, native advertising…there are more media choices today than ever before, and companies are left competing for less attention on an endless number of platforms. Here's five digital marketing movements that you should pay attention to in 2017…
5 Mobile Tactics to Increase Sales Productivity
It's no surprise Salesforces' annual State of Sales report found that top sales performers are almost five times more likely to have outstanding or very good capabilities in mobile sales. Here are five best practices that leverage mobile technology to boost sales productivity and enable companies to stay ahead of their competitors…
In a Cookie-Less World, Will Email Become the New Ad ID?
Necessity is the mother of invention, and the need to provide a reliable identifier for mobile users has led to a revolution in recognizing and tracking users across all devices. The cookie is too entrenched to disappear any time soon. But Google's moves show that it is becoming less valuable to advertisers…
Better B2B Data Insights Throughout the Purchase Cycle—Special Report
The road to B2B sales rarely—if ever—has just one stop. Prospects connect with brands at multiple touchpoints along the way before hopefully ending their journey at the point of conversion. Discover the importance of testing new data sets, data's role in an effective ABM strategy, the key to better attribution, and more….
3 Ways to Reap the Benefits of Marketing Automation in 2017
Tying multiple devices to a single user will be the norm in 2017. Marketers will have the chance to integrate and automate omnichannel campaigns from start to finish based on silo-busting audience insights and segments derived from location data. There are a few vital things marketers should keep in mind as they look to capitalize on the coming opportunities…
Related Articles:
Greatest Hits: Top 10 B2C Stories of 2016