A Front Row Seat to the Evolution of Experiential Marketing
When Chief Marketer's sister pub Event Marketer published its first issue 15 years ago, event organizations were just starting to understand their 
strategic value.
Oh, how things have changed.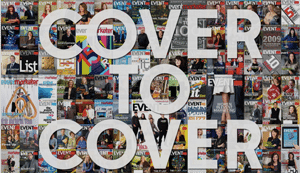 Since that first issue, several hundred Fortune 1000 marketers have been featured on the cover. The editors say it's been a thrilling ride, getting a front row seat to the evolution of the experiential marketing discipline through the perspectives of those intrepid cover subjects. Event Marketer is about to commemorate its 15th anniversary and wondered what these stars are up to today, and what have they have learned about experiential since they were first featured on the cover?
The editors discovered that many of the cover alumni have gone on to bigger roles within their marketing organizations—a sure sign not only of their own special talents, but of the role and impact experiential has had across so many companies. They were struck by how many marketers are still with the same companies. Longevity and low turnover seem to be another unique phenomenon to the world of experiential. And they were intrigued by how many marketers, all these years later, were still using the same philosophies to guide their marketing initiatives. Indeed, sometimes it really does pay to find your true north and stick to it.
The editors decided what better way to take the temperature on the event and experiential discipline than to circle back to some of the faces of the past and ask: what have you learned since you were on the cover, where has experiential been and—looking ahead to the next 15 years—where is this industry going?
So buckle up and enjoy the perspectives of these Event Marketer cover stars.
Related article: