Breaking Chicken with KFC's New CMO
KFC's new CMO Andrea Zahumensky and I sat down a few weeks ago over a plate of the new Smoky Mountain BBQ: Extra Crispy chicken. We chatted about the mega launch campaign for the product that was well underway as she stepped into the job just seven weeks ago.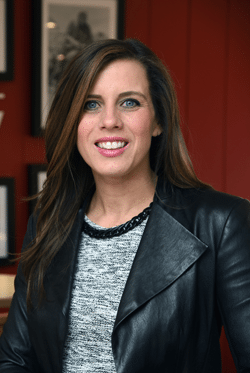 She is effervescent in her enthusiasm to be the latest CMO to lead the KFC marketing team. Tall and passionate with a wide smile, she shared why Reba McEntire was chosen as the latest person to play the Colonel and why now was the time to choose the first woman to play that role.
She also shared a key ingredient in KFC's marketing strategy: continuing to make sure that the brand is connecting with its customers in really meaningful and new and unexpected ways that consumers find interesting, including craveable products like the Smokey Mountain BBQ. She feels the dish has broad appeal that will keep customers coming back.
She is a small-town girl, raised by parents who impressed upon her that she could be anything she wanted to be. Along the way, she credited "really smart people" she worked with for sharing their knowledge that helped her build her career.
Before joining KFC, she worked at P&G for about 19 years, marketing such mega brands as Pampers and Crest. She said it was a staple strategy that she was able to translate from her work on P&G brands to selling chicken: focusing on making sure she is really in touch with what the customers want, whether its baby care products or fried chicken.
She feels a huge responsibility for the iconic brand to write this next chapter of its revitalization and to make KFC a brand that customers trust and champion.
Meanwhile that Smoky Mountain BBQ: Extra Crispy chicken dish that a personal chef prepared and served for me was calling my name. Delicious!
Related article: