B2B Marketing Starts With Knowing the Customer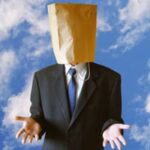 B2B marketers have more ways to connect with prospects and customers than ever before. But none of that matters if you don't really understand what they want.
"As marketers, we are more enabled by technology than ever before, but with so much dedicated to automating the lead management process, in a way, we've forgotten about the customer," says Katie Martell, a founder of Boston-based start-up Cintell. "You need to understand your customer on a human level.
The company offers a cloud-based platform to collect, analyze, maintain, enhance and integrate B2B customer insights, to create digital personas. These can help marketers get a handle on customer needs, and be integrated into the marketing program in a way a buyer persona stuck in a PDF or PowerPoint can't necessarily be utilized, she says.
"You need to speak to buyers and be relevant," says Martell, a veteran of NetProspex and Aberdeen Group. "Everyone is pushing more and more content out there and it's becoming overwhelming—you need to have a sense of your space to stand out."
Behaviorial data can help a marketer determine the way your audience wants to receive content as well, she notes. "You need to know whether your [prospects] are visual learners or text based learners. The experience should be driven by what they want to do, not by what you want them want to do."