The 2011 PRO Award judges were impressed enough with Kraft Foods' "Huddle to Fight Hunger" promotion last year to award it a winner in two categories: Best Cause-Based Promotion and Best Multidiscipline Campaign.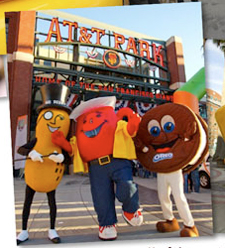 Kraft was impressed with it too, so impressed in fact that it updated the program and rolled it out again in August. The program works by encouraging Americans to purchase Kraft brands, which then trigger a meal donation to Feeding America. The promotion runs through the end of October and culminates with a charity football game, "The Huddle Bowl," which will be played on New Year's Eve in San Francisco and aired live on ESPN.
"The idea was to leverage the scale of Kraft Foods," Stephen Chriss, senior director of consumer engagement at Kraft Foods, said. "We embarked on a journey to create the largest Kraft multi-division and integrated campaign in company history."
The goal this year is to increase meal donations from 20 million to 25 million. And social media is taking on a much larger role to get the word out. In addition, funds have been shifted from mass ads to shopper marketing to coincide with a stronger emphasis on local and regional retail involvement. At the local level, people who enter their zip codes online can help move donations to their local food banks.
Here's a rundown on how the promotion was executed during its first year, along with help from eight agencies.
In September 2010, Hunger Action Month, Kraft launched the "Huddle to Fight Hunger." The campaign culminated with a charity football game, the "Kraft Fight Hunger Bowl," on Jan. 9.
A variety of media and events were used to promote the promotion, including print, online and on- and off-pack coupons. Football Hall-of-Famer Joe Montana, sports announcer Erin Andrews, celebrity chefs Pat and Gina Neely and Rachel Ray all participated. Ads were placed in People magazine and on Yahoo and aired on ESPN. A short film about the promotion ran on more than 5,100 screens in AMC movie theaters in the top 50 markets, a publicity campaign aired on radio and TV and an original video series called, "The Huddle," showcased online. Prior to the game day, a pep rally took place.
On Facebook, consumers triggered meal donations by liking Kraft Foods, uploading photos and videos and clicking on a donate link. A pass-along "Facebook Fight Hunger Game" and mobile text-to-donate game kept people engaged.
More than 60 retail chains supported the campaign with Kraft coupons, P-O-P kits, displays, templates and in-store offers. Content on Kraftfoods.com and in Food & Family Magazine was leveraged across several brands. Some brands added their own touch. For instance, Oreo created football-shaped cookies, while Ritz crackers ran its own buy 5, get $5 and give 5 meals promotions. African American and Hispanic executions were also included, with Hispanic spokesperson Robert Garza fronting a radio media tour and viral video.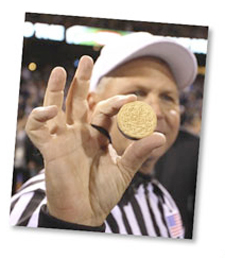 "Many of the brands went above and beyond with their participation creating on-pack promotions, branding on packaging and sweepstakes on their websites for chances to win the "Kraft Fight Hunger Bowl," Chriss said. "There were specific donation programs. An Oreo, which we used instead of a coin for the opening toss, was the first time a cookie was ever used at football game."
During pre-game week, more than 300,000 product samples were distributed throughout San Francisco. The "Kraft Fight Hunger Bowl" launched to a sell-out crowd of 41,063 at AT&T Park in San Francisco and was telecast live on ESPN, with an Oreo cookie used for the coin toss. At halftime, Kraft announced that nearly 21 million meals had been collected for Feeding America, with each ticket sold generating an additional meal donation. A pre-game mobile text competition between football fans of University of Nevada and Boston College drove in an additional 20,000 meal donations. Sales increased 5.1% in October and generated about a 3-1 return on every dollar invested, Chriss said. In addition, consumer opinion of both Feeding America and Kraft Foods increased (66% and 69%, respectively).
Other promotions that won in the Best Cause-Based Promotion category are: 2nd Place: Education Nation/NBC News; 3rd Place: Mobile Learning Center/National Guard; and Honorable Mention: New Zealand Book Club.