Retail Developments in India Hold Promise for Shopper Marketing: Q&A
The retail industry is developing rapidly in India with big foreign companies like Walmart and Tesco hoping to open retail stores there. The marketplace is expected to double in size from $396 billion this year, to $785 billion by 2015, according to Business Monitor International.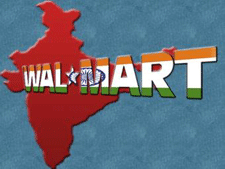 Walmart currently operates 17 wholesale businesses there, but has been restricted from opening retail stores. However, last November, India's Prime Minister, Manmohan Singh, announced that Walmart and others could open retail stores, but that news has been met with angry resistance from many of the millions of small mom-and-pop shops who fear the retail giants will put them out of business. These small businesses (traditional trade) have a powerful voice; barely 6% of India's $470 billion in retail sales takes place in organized retail stores.
Still the fast moving developments hold promise for shopper marketing agencies like TracyLocke, which recently integrated its expertise with engagement and experiential marketing agency DDB Mudra Group, an Omnicom Group company. The group, in business in India for 31 years, is headquartered in Mumbai with offices across the country.
TracyLocke's global chief marketing officer Jim Sexton and Pradeep Ramakrishnan, TracyLocke's vice president of shopper marketing insights in India, tell us how things are shaping up.
PROMO: What is the state of shopper marketing in India?
SEXTON (pictured left): Shopper marketing, as we know it in America, is just getting started. To set context, I'm talking about the brand of shopper marketing where major packaged goods brands develop highly customized programs for their largest retail partners. With that said, other disciplines like promotions, events and retail design are highly developed in India and a very important part of the marketing mix.
RAMAKRISHNAN: Given the predominance of traditional trade, almost 90% of the market, the way shopper marketing is done is a bit different as the retailer sometimes is equal to the shopper. Shopper marketing is bringing a method to the madness.
PROMO: How would you describe the state of traditional trade in India?
SEXTON: India has been a thriving trade economy for over 3,000 years, so it's no surprise that a highly developed traditional trade marketplace exists. There are millions of small business owners who serve the needs of over 1.3 billion people in small towns, villages and cities throughout the country.
PROMO: What about modern trade, how is that developing?
SEXTON: Over the past decade in the major cities a few larger chains like Big Bazaar and Easy Day and Spencers have begun to establish a presence in the grocery channel. Today, those chains only account for about 5% of total sales. We expect the percentage of modern trade to increase dramatically over the next five years, depending on how liberal the Foreign Direct Investment climate remains in India.
PROMO: Where are consumer purchases decisions made?
SEXTON: Clearly there is a great deal of growth opportunity for shopper marketing in vastly populated growth countries like India and China. Regardless of country, we know that the majority of purchase decisions are made in retail stores. And so, understanding shopper behavior becomes the bedrock for building any global shopper marketing discipline.
PROMO: What are the opportunities for shopper marketing in both modern and traditional trade?
SEXTON: As modern trade expands, consumer packaged goods brands will be expected to deliver more customized shopper insights and solutions to meet the needs of these emerging retail brands. In addition, with underdeveloped retail brands we won't face as much competition from private label. This is an area of shopper marketing that we are all well equipped to serve. But with over 90% of products sold going through traditional trade, coming up with solutions for this channel provides tremendous upside in the near-term.
PROMO: What are the challenges for modern trade?
SEXTON: In modern trade we'll face several "early-day" challenges such as: establishing benchmarks for success, having a depth of clients who see the value to investing in the strategic tools and talent to deliver shopper marketing over traditional trade promotions and the overall smaller size of modern grocery stores in India will require adjustments.
PROMO: What are the challenges for traditional trade?
SEXTON: On the traditional side, the challenges are far greater. These stores are very small—often only 12 feet by 12 feet. The shelves are very small, shoppers have limited income and there's simply no scaled efficiencies to disperse production costs. In traditional trade the shopkeeper becomes a very important part of shopper marketing. Win his approval and recommendation and brands are well on their way to success.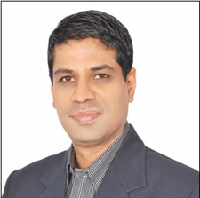 RAMAKRISHNAN: (pictured left) How we bring standardization from a shopper perspective in these small stores becomes an important point to address.
PROMO: How do modern and traditional trade grocers in India collect and use consumer data and what types of insights do they have?
RAMAKRISHNAN: The advantage India has is that with the predominance of traditional trade one needs feet on the street to go the last mile. And these field shopper marketers become important portals for data collection. With technology a lot of data collection is real time. This data is then analyzed, churned and modeled to arrive at insights. Other methods of gathering data include shopper observations and audits. Mystery shopping also exists though confined to modern trade.
PROMO: What are the typical types of promotions grocers execute now and how will that change when shopper-marketing programs are implemented?
RAMAKRISHNAN: While the types of promotions would not change, the way it is executed may see a difference, which comes from science, analysis and insights rather then from "gut feel." The biggest change would probably be the development of customized solutions that match up with the retailer's brand, similar to the way shopper marketing is executed among the top retailers in America. This would bring efficiencies, bring down costs and improve measurement.