Amid signs that the economy was improving last year and stronger-than-expected spending across all digital media, total U.S. communications industry spending increased 4.2% in 2011, from $1.076 trillion in 2010. The good news is expected to continue, with spending on pace to grow at an accelerated 5.6% this year, reaching $1.185 trillion and outpacing GDP growth of 4.4%, according to the VSS Forecast Mid-Term Update.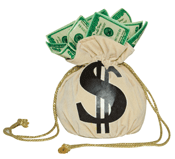 This year, several industry segments are projected to outperform GDP growth, including Pure-Play Consumer Internet & Mobile Services (18.1%), Public Relations & Word-of-Mouth Marketing (14.6%), Broadcast Television (9.3%), Subscription Television (7.7%) and Branded Entertainment (7.5%).
By 2015, VSS projects that total spending will reach $1.419 trillion.
Industry sectors with the biggest gains (View Chart)
While growth estimates for five of six industry sectors—defined as groups of industry segments sharing characteristics based on primary revenue streams—outpaced expectations for 2011 and 2012, sectors with the most dramatic changes included Targeted Media and Traditional Marketing.
VSS revised upward spending on Targeted Media in 2012, which includes direct marketing, branded entertainment, outsourced custom content, pure-play consumer Internet and mobile services, and B-to-B media, from 7.7% growth in its annual report to 8.1% in this mid-term report. The upward revision was driven by strong performances in all segments except branded entertainment and outsourced custom publishing, VSS said.
Also revised upward is Traditional Marketing, which includes consumer promotions, B-to-B promotions, public relations and word-of-mouth marketing, from 3.1% to 3.8% this year, as businesses are expected to continue to increase spending for all three segments, especially B-to-B promotions.
VSS did not change the projected 2.6% growth rate for 2012 spending on Traditional Consumer Advertising Media, which includes broadcast television, newspaper publishing, consumer magazine publishing, broadcast and satellite radio, local consumer directories, and out-of-home media. The first half of the year is expected to be a slow go, however record-breaking political and Olympics advertising will drive growth for the remainder of the year.
The VSS Forecast Mid-Term Updatealso reports on growth estimates for Business & Professional Information & Services, Education & Training Media & Services, Entertainment & Leisure Media,
"While the VSS Forecast Mid-Term Update clearly shows the strong growth momentum of digital media in such segments as Pure-Play Consumer Internet & Mobile Services, and Branded Entertainment, it also highlights the impact of a strengthening economy," John Suhler, Co-Founder and President of VSS, said in a release. "What's resulted is an increase in spending within the U.S. Communications Industry as both consumers and businesses begin to expand their use of a variety of communications platforms and tools such as mobile devices and tablets. Bottom line: This is the best news for the industry in several years."