IHG Adds Instant Rewards to Encourage "Light User" Loyalty
For the average consumer who travels a couple of times a year, at best, earning enough points as a hotel loyal member to redeem for a free night's stay, car rental or another high-point reward can seem almost an impossible task. One hotel, IHG (InterContinental Hotels Group), has debuted a new redemption category that it hopes will encourage new members and light users to see value in its loyalty program and stay dedicated to the brand.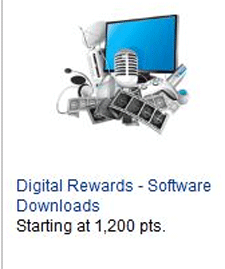 The category—digital, instant rewards—is a shift toward value during a time of economic uncertainty that has greatly affected hotel loyalty programs. With approximately $16 billion dollars in loyalty points that went unredeemed in 2011, hotels are focused on reaching low threshold members, with relevant rewards.
IHG is offering the rewards, developed by First Club, a provider of digital rewards, to its 65 million Priority Club members. With as few as 300 points, members can download music; 800 points earns popular games themed in sports, action and adventure, magazines and puzzles, and once more than 1,200 points have been earned, software for the home office, foreign language education and multimedia tools are available.
"Our primary goal is to engage light users and new members who have not built up point balances and who don't realize the value yet," Don Berg, vice president, loyalty program, IHG, said. "Instead of waiting for three or four more stays, they can redeem quickly and be more engaged early on. They will realize this thing has value and continue to seek out our hotels. There's a stickiness to the rewards program when you can get people to experience what the value proposition is, which is of course, redeeming points. If you can get your members to be engaged with what your product is they will naturally give you more business."
IHG, which surveys its loyalty members on a regular basis, used surveys to determine what members liked or didn't like about the program, what they wanted and how it could be improved. Instant rewards came out of that research and the concept was then tested with about 300 members.
"We wanted to have a full understanding of how it would perform before we put it out in the marketplace," he said. "We know through the surveys that these programs are influential and impact member behavior."
An extensive network of electronic communications delivers messaging about the new digital rewards category, including email, e-newsletters, bloggers and the Priority Club website.
IHG does in the range of $200 million in redemption value per year.
"That's a lot of value being redeemed by our members and a lot of interest in the program," Berg said. "It doesn't take long for members to find out about these things, because there's a pretty strong viral component to these announcements."
He said IHG was the first hotel chain to offer a loyal program in 1983 and that it still has 50,000 original members actively earning points.
"Loyalty is exploding in the marketplace because customers are price conscious," he said. "If you can build a relationship with a customer, especially one that is less price sensitive, you can avoid discounting and move yourself ahead of the competition.
Research by Colloquy has shown that 32% of respondents said the recession has influenced their participation in loyalty programs. IHG hopes instant rewards will encourage more frequent participation.
"The whole idea is to keep people engaged everyday," Jill Goldworn, president and co-founder of the First Club, said.