You may have heard of gamification, a concept that has made some traction this year in various marketing circles. The concept isn't new…reward systems, incentivizing behavior, unlocking new levels, loyalty programs, etc.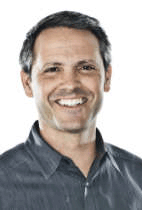 Gamification is the process of making the expected fun – or at least a little more interesting. Once you think about it that way, you can come up with a hundred ways competition can be added to regular practices – motivating your son to take the garbage out, encouraging a student to nail that book report, or improving a customer service employee's approach.
But what does it mean for brands? How do smart brands incorporate gamification into their marketing strategy?
Game mechanics
Where we've seen game mechanics universally accepted and effective is with B2E (employee motivation), B2C (brand awareness) and B2B (product education).
Falling in the "this is how we do it" column, Tag Heuer has learned how to motivate retail employees by awarding a game play for each Tag watch sold. The sales associates get a code to play a branded instant win game and can see if they've won up to $500 or a Tag Heuer watch. A little extra incentive for selling the brand, don't you think?
In another example, Yahoo! partnered with DonorsChoose.org this fall in a philanthropic effort to increase adoption of Yahoo.com as a user's home page. Viewers were invited to make Yahoo! their home page in support of a particular project, and completed fun extra credit opportunities to help their projects get higher on the funding list. In all, Yahoo! donated $200,000 to 400 public school classrooms in the U.S.
Here are some rules of thumb for doing gamification right:
Entertain: Don't ask what your audience can do for you; ask what you can do for your audience. The first priority should be to make it interesting for them. The secondary goal is whatever is in it for your brand. Subjugate the desire to push marketing messaging and concentrate on providing value, or just plain fun. Make it entertaining with a public leaderboard, award points or badges for actions, or personalize the user experience with custom elements.
Simplify: Don't overcomplicate the experience, especially if you hope for repeat plays and expect visitors to share it with friends. The best games are those you can describe in one or two sentences, or play intuitively.
Make it accessible: "Gaming" seemed intimidating, and in fact prohibitive in the past, because marketers saw the need to create elaborate interactive worlds or Web sites. But brnads can take cuess from the social/mobile space, like the Farmville Facebook game or the Angry Birds app, and create simple yet immersive experiences that gamers of all interests and levels can participate in.
Use gaming judiciously: As mentioned, you can influence almost any desired behavior by strategically adding a game layer. Butit doesn't always mean you should. These tactics should be natural extensions to your overall goals. Remain true to brand tenets and continue to strive for organic engagement with the audience.
When it comes to quantifying the success of a gamified experience, you may need to broaden your horizons – and expectations – a bit. It's a good practice to set goals and baselines up front and get your team on board with new ways to view success. As with many digital engagement tactics and innovative strategies, it may not just be about the traditional data such as opt-ins or coupon redemptions. Maybe you think of it as gray area, but the softer benefits like user sentiment, social sharing and time spent engaging with the brand go farther than you think.
Taking it to the next Level
If you think gamifying an experience will benefit your brand, there are a few ways to up the ante when incorporating it into your marketing strategy.
Two can play at that game: Games are more fun when shared with friends. Think about inspiring loyalty and activity in the social space by rewarding tweets, posts, reviews, and referrals. Let the consumers spread the word on your behalf.
Let users personalize their experience: Target your game to hit micro social communities, as well as the general public (global audience?). Allow users to choose whether they see a leaderboard, scores and badges of all winners, or those that just show results among their friends. Putting them in the driver's seat creates a custom, and more personal experience,
Location – location – location: Tap into the ubiquity of smartphones by including location-based elements. Reward consumers for checking in to a restaurant by giving them a chance to win, or let users download a badge while viewing a store display. Reward them for things they are already doing.
The questions every brand should ask out loud are, "Is my brand providing organic value to the consumer? If not, can I at least make their experience interesting so they spend a bit more time with us?"
Because whether your brand aligns with a true gamification strategy or not, remember that in today's world, the consumer is always asking: "What's in it for me?" And at minimum, the answer should be a few minutes of fun.
Matt Wise is CEO of ePrize, a digital agency that creates and administers promotional campaigns from online contests to point-based loyalty programs.