Pharmaceutical companies have run direct-to consumer ads in magazines and on television for many years. But how is the market evolving? Chief Marketer recently talked with Jay Bolling, CEO of Roska Healthcare—an agency which specia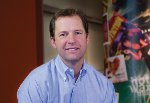 lizes in marketing pharmaceuticals, medical devices and other healthcare products—to get his take.
CM:How large has DTC pharmaceutical advertising become in terms of revenue?
Bolling:The DTC advertising spend was about $4.3 billion in 2010, down a bit from its peak of more than $5 billion in 2006. The recession accounts for some of that drop, but it's also driven by changes in the media mix and the number of new brands entering the DTC marketplace during that timeframe.
CM:Are television and magazines still the primary media?
Bolling:A little more than half of the expenditures are in television, followed closely by print, with online being in a distant third.
CM:How does social media fit into the mix?
Bolling:Pharmaceutical companies are still struggling with how to use social media. The biggest obstacle is the dynamic nature of social media. Drug manufacturers could be held accountable for things that people say in open forums sponsored by manufacturers. If people make false statements or provide information that is off-label, (that is, outside the approved language in the brand's package insert), then the Food and Drug Administration can take action against the company responsible for the forum. So far, the FDA has not provided any rules or clear guidance on how pharmaceutical companies can use social media, although it has provided some guidelines on how manufacturers can respond to off-label comments made in social media settings.
As a result, many manufacturers are reluctant to initiate social media promotions through the standard channels like Facebook, Twitter and YouTube. [Another challenge is that] the social media channels change their own guidelines quickly, as we've seen in the last six months with both Facebook and YouTube changing their rules for branded properties.
CM: Which media are most effective?
Bolling:That depends on a lot of things: the disease state, the target audience, the brand's revenue, market share, and its life stage, to name a few. Smaller specialty brands for diseases with low incidence are going to do best with online advertising, particularly search marketing where patients can find them. Some patient organizations publish printed materials that are specifically targeted to the patient populations.
Bigger brands for common ailments gravitate toward television because it's still the best way to build reach.
The biggest problem we've found with DTC television advertising is that it's based on the same premise as consumer awareness advertising—namely, that brand awareness leads directly to action, or product purchase. Our experience, and our work with behavioral psychologists in this area, shows that there's a step between awareness and action in marketing pharmaceuticals to consumers—acceptance. Consumers have to accept the need for therapy before they "ask their doctor," as the typical DTC call-to-action goes.
CM:What kinds of drugs are DTC ads most suited to?
Bolling:Generally speaking, DTC advertising is best for chronic conditions for which people have to treat themselves on an ongoing basis rather than acute conditions that can be cured. So medications for diabetes, high cholesterol, hypertension, and depression, for example, are well suited for DTC because there's a high potential patient lifetime value. In addition, things like seasonal allergies affect a large portion of the population, so you'll see DTC advertising rollout regionally with the onset of allergy seasons in each market.
CM:What demographic groups does DTC advertising reach best?
Bolling:That's a difficult question to answer, since media consumption habits are changing so rapidly among all age and income groups. But it's certainly no surprise that DTC advertising on television is heaviest in programs that are popular with boomers who are at the stage in their life when they're more at risk to suffer from those chronic diseases.
CM: How much are doctors groups still resisting DTC ads?
Bolling: I think manufacturers have taken a lot of steps to mitigate the pushback from doctors about DTC. Guidelines that DTC should not commence until after a drug has been on the market for six months give physicians ample opportunity to learn about and try a new drug before patients show up at the office and request it. Also, doctors recognize that DTC and consumer websites for branded medications help educate patients about their condition and their medications.
CM:Going forward, what are the prospects for DTC ads—especially as the population continues to age?
Bolling:Like everything else, we're going to see DTC evolve into more of a multichannel conversation than a one-way brand message. This will take longer in the healthcare arena than in other consumer categories for a lot of reasons, not the least of which is the high level of regulation and the impact the products have on people's lives. What you'll see is an evolution toward multichannel consumer engagement with pharmaceutical brands across the entire range of the patient journey, from risk assessment, through diagnosis, product trial, and ultimately, brand advocacy based on successful outcomes.