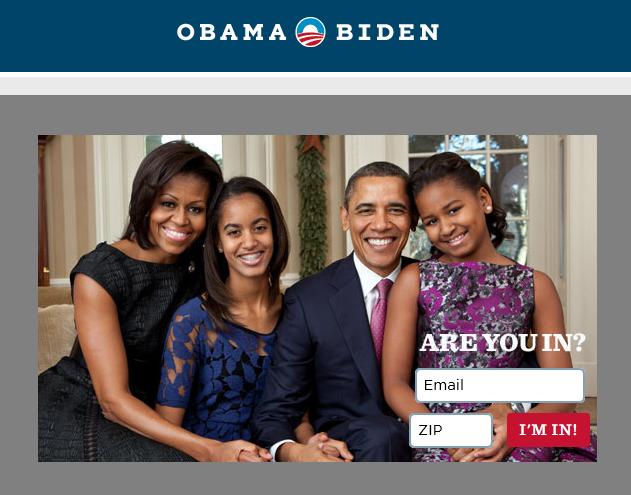 Is it election time yet? This year's race for the White House seems like the holiday shopping season—starting earlier and lasting longer than almost anyone hoped it would.
In the middle of the fray (well, actually more the middle of the beginning of the fray), Nielsen has produced some interesting stats on who visited which candidates' web sites in January 2012. And there are some surprises here. For example, it turns out that Mitt Romney's site has seen proportionately more Hispanic visitors than any other candidate. They made up 17% of the uniques for the month—overindexing the proportion of Hispanics who are online generally (12%).
And despite Romney's affinity for NASCAR owners and multi-Cadillac housewives, the wealthiest audience beat a path to the web site of Newt Gingrich, where 27% of the audience for the month of January made over $100,000 in household income. Newtonians were also the smartest: Half had a bachelor's or post-grad degree.
On the gender front, while women made up the majority of traffic to the sites of President Obama and Romney, RickSantorum.com has the largest contingent of females by proportion (over 60% of the month's traffic.) Men outnumbered women in visits to both Gingrich and RonPaul2012.com, making up 51% and 56% of the traffic respectively.
And the youngest visitors were most likely to show up on the web site of the oldest candidate. Over a third of the traffic (37%) heading to the site of 76-year-old Paul was between the ages of 18 and 34. Next biggest dream date for Gen Y: Mitt Romney, where 32% of the month's traffic fell into that age bracket. By comparison, only 17% of those visiting the Obama site in January were that young.
Obama dominated among those 50 to 64, with 35% of his web traffic from that group. And the plurality of Santorum's traffic (38%) came from the Gen X crowd 35 to 49.
In absolute Web site volumes, Obama was a standout winner for the month. His site drew more traffic from voting-age visitors than the four Republicans combined, with about 4,200,000 uniques compared to 2,908,000 for all his would-be rivals.
One explanation for Obama's ability to drive online visits is the campaign's spending on web ads. According to analysis by ClickZ Politics, the Obama campaign has already spent more than $8 million on online advertising, most of it linked to the main Obama web site and much of it targeted in states holding influential early Republican primaries: Iowa, New Hampshire, South Carolina and Florida.
But ads aren't everything. Ron Paul's campaign has spent very little to promote his candidacy in online ads; perhaps as little as $3,300, compared to $3.5 million spent by Romney through January 2012, $526,000 by Gingrich and $288,000 by Santorum, as determined by ClickZ Politics from Federal election Commission reports.
What about the social side of campaigning? Here's where the incumbent and the contenders stand right now in terms of Facebook Likes:
Obama: 25,759, 839
Romney: 1,543, 613
Paul: 917,876
Gingrich: 296,308
Santorum: 184,551
And here's the count and the amount (so far) for Twitter followings of those in the race:
@BarackObama: 13,164,686
@newtgingrich: 1,449,945
@MittRomney: 387,916
@RonPaul: 267,129
@RickSantorum: 175,754
While we're on the subject of metrics, the launch of the ultra-worshipful Obama video "The Road We've Traveled", with narration by Tom Hanks and multiple comparisons to FDR, probably marks the unofficial kickoff of the President's re-election bid in online media.
Since it rolled out on March 15, that 17-minute video has been viewed more than 1.7 million times. It can be seen on YouTube, on the Obama campaign's YouTube channel, or on the campaign web site. And interestingly, about 550,000 of those views took place over mobile devices.
One last online item of note. Wondering why Newt Gingrich has a .org site while all the other candidates are the more expected .coms? Because apparently someone got to the NewtGingrich.com domain before the former House speaker could register it. Enter www.newtgingrich.com now and you're immediately redirected to another site, www.ShouldNewtGingrichDropOut.com. And you're provided with this answer, elegant in its understatement: