Post By Chief Marketer Staff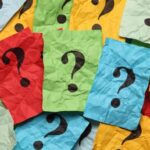 We asked four top marketers for their thoughts on the best personal and professional uses of mobile media.
More...
FREE WEBINAR: MAY 7, 2014 @ 2:00 P.M. EST More than half of customers interact with brands on mobile, and more than half of revenue is influenced by mobile. How is your brand adapting its mobile messaging strategy to exceed competitors? Urban Airship presents its surprising findings from a study of more than 500 million […]
More...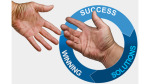 This new webinar will teach marketers how to better understand customer relationships using active listening and the latest technologies.
More...
FREE ON-DEMAND WEBINAR BIA/Kelsey estimates that 75% of the U.S. will have a smartphone by 2016. This abundance of mobile devices is having a huge impact on B2C and B2B marketing, especially Pay-Per-Click advertising (PPC). Simply put: mobile search volumes are skyrocketing, and marketers can't rely on the same old PPC and SEO strategies to […]
More...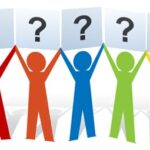 When you're building a customer relationship, good data is the foundation. Chief Marketer asked several marketing pros to share their biggest data sources and pain points.
More...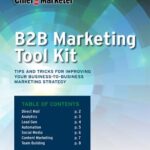 In this Chief Marketer Toolkit, discover ideas from the experts for improving your 2014 B2B marketing strategies in: Direct Mail Social Media Data and Analytics Lead Gen Content Marketing And More! Complete the form to download the full report. Sponsored by:
More...
FREE ON-DEMAND WEBINAR In the age of the customer, the line between the marketing and customer experience disciplines has rapidly blurred. Relationships with customers feed the business and, as the organization's voice of the customer and brand steward, CMOs must play an instrumental role in architecting a new relationship between brand, customer experience, and marketing. […]
More...
In this Tip Sheet, learn: How to segment data for audiences of one or many The top data marketing challenges for 2014 Why B2B marketers are unhappy with conversion rates Ways to make social data meaningful Sponsored by:
More...
FREE ON-DEMAND WEBINAR Learn why data is still at the heart of customer engagement. Despite many advances in recent years, marketers still struggle with something very basic: obtaining clean, integrated, actionable customer data, and gaining meaningful insights from it. But new marketing technologies are emerging that put precise customer profiles at the heart of the […]
More...
FREE ON-DEMAND WEBINAR A whopping 90% of the typical B2B buying process today happens before a prospect even engages with a salesperson. To truly stay competitive, today's B2B marketers must have lead gen and nurturing strategies that meet prospects' needs whenever and wherever they're consuming information. Savvy B2B pros already recognize the importance of using […]
More...