2012 Look Book Spotlights Engaging Email Creative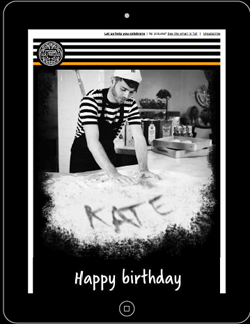 Clever personalization, increased mobility and engaging creative elements were key ingredients in the emails featured in Responsys' 2012 Look Book.
Responsys looked at several hundred emails this year—including both creative from Responsys clients and non-clients—when considering nominations for the fourth annual Look Book.
"What we're seeing a lot more of is that marketers are starting to address their mobile audience, including all the different inbox environments and how users act if images are disabled," says Wacarra Yeomans, Responsys' director of creative services. "There have been a lot of really well designed emails this year."
Tablets, for example, are a tricky experience. They can function like a smartphone but there's more visual real estate so it can feel like a desktop, Yeomans notes.
Creatively, this is spurring marketers to play with side-scrolling motions. A good example of this in the Look Book came from JC Penney, which used side-scrolling to tell a lifestyle story as part of its rebranding efforts.
Most email recipients are used to basic personalization, which means marketers need to get creative. In triggered birthday emails, Pizza Express spelled out the recipient's name in flour. In a promotional email, Helzberg Diamonds personalized a charm bracelet with the subscriber's name. The email generated a 288% increase in sales, versus another email promoting the same collection a week earlier.
This year, many email marketers began using Pinterest to engage recipients. For Zulily it was another way to share content. The daily deal site, which offers products for kids, created whimsical "pin-able" mini posters of their products.
"It's another way for brands to get information out there," says Yeomans.
When asked to cite a favorite entry in the Look Book, she pointed to fashion site Madewell. "One design trend that I've enjoyed seeing is the resurgence of taking what works in print and applying that online," Yeomans says. "Madewell created an email that has the look of a calendar with interesting typography and is interactive [for the reader.]"
The Responsys 2012 Look Book can be downloaded here.